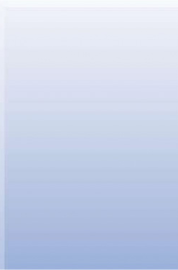 SEASONS OF MOON AND FLAME
The Wild Dreamer's Epic Journey of Becoming

As a young woman, Danielle found refuge, nurturance, and wisdom when visiting her grandmother's rustic home. Next to the fire of the winter hearth and sitting outside with the wildflowers of spring, her anorexic body was loved and fed, her racing thoughts were slowed, and she received a maternal support she did not have in any other part of her life. These visits with Grandmother Grace were the seeds that eventually grew into DanieIIe's deepening exploration into the Sacred Hag archetype and the wisdom that these elder women have been sharing since the beginning of humanity.
Seasons of Moon and Flame' s "Year of the Wild," consists of thirteen chapters that correspond to the thirteen moon cycles, or lunations. These lunations are held in four parts that reflect the four seasons. Each season corresponds to an archetypal hag: the Garden Hag for Spring; the Desert Hag for Summer; the Sea Hag for Autumn; and the Mountain Hag for Winter. This book is a companion for the entire year, and each chapter is filled with rituals, stories, spellwork, and guidance.
Why use the word hag? Danielle is liberating the word "hag" from the patriarchal definition of "old and undesirable" and embracing its more ancient meaning of a wise, elder woman. From the book: "The hag has much healing wisdom to share with us, if we only listen, so let us build twig-and-stone shrines in the woods to those gray-haired ones who taught us well."
The reader is asked to let go of their idea of linear time and embrace the never ending spiral of nature, magick and creativity.
"To be a witch is not only to acknowledge these many seasons but to humbly and humorously live them," Danielle writes. "To cocreate a life worth living with time as partner-lover and transformation as teacher-friend. To be a witch is to have begun learning the greatest lesson the wilds have to teach their human children: Time is a spiral dance of eternal becoming, and to move in that age-old rhythm is to remember the wisdom of not only those crones who have come before us but those yet-to-be-born babes who will be inherited by the new world we leave behind."
About the Author: Danielle Dulsky is a heathen visionary, pagan poet, and word-witch. The author of Seasons of Moon and Flame, The Holy Wild, and Woman Most Wild, she teaches internationally and has facilitated circles, communal spell-work, and seasonal rituals since 2007. She is the founder of The Hag School and believes in the emerging power of wild collectives, cunning witches, and rebellious artists in healing our ailing world. Find her online at www.DanielleDulsky.com.
Seasons Of Moon And Flame by Danielle Dulsky
• 376 pages • $17.95 • ISBN 978-1-60868-642-1
Book Release from New World Library
Book Reviews for April (March below)
Reconnecting To The Source
The New Science of Spiritual Experience, How It Can Change You, and How It Can Transform the World


"It is a sad reality that in today's society, millions of peoples have either never experienced moments of spiritual awareness or have closed their minds to such experiences." Jane Goodall
An internationally celebrated figure in the fields of new science, consciousness, and spirituality, Dr. Laszlo presents with this book a groundbreaking message of both theoretical and practical importance.
On the level of concept and theory, it revitalizes living spiritually in the modern world and demonstrates that the so-called "spiritual experience" is a not only real but conveys to the deepest dimensions of our consciousness. And on the practical level, the message delivered is the experience of utmost importance in our rudderless and rapidly changing world. It is a wellspring of natural guidance, a kind of cosmic GPS that may prove to be humanity's salvation, for it shows that we don't have to be devout followers of spiritual and religious doctrines to reconnect with the universe.
Reconnecting includes new, never before published contributions from such well-known, high-integrity writers and public figures as Jane Goodall, Barbara Marx Hubbard, Ahi-Gang Sha, Gregg Braden, and more. Each of these distinguished authors has written about a spiritual experience of their own, wherein they share moments in their lives that are outside the boundaries of the usual and reflect on the significance. Laszlo's commentaries will challenge you to explore your own boundaries and will forever alter your worldview.
In addition to his Foreword for this book, Deepak Chopra-himself a world-class mind-body-spirit sage of significant repute--offered this encomium for Laszlo's magnum opus: The great value of this book is not just its impassioned call to improve everyday life, or its argument for seeing reality as it really is. Both aims are very important, but overriding them is a revolution in what it means to be human. On that basis, Laszlo has hit upon the ultimate salvation of everyone on the planet, in every generation for whom being human is the prime reason for our existence.
About the Author: Twice nominated for the Nobel Peace Prize, Professor Ervin Laszlo is the prolific author, co-author or editor of more than 100 books and contributions of hundreds of papers and articles in scientific journals and magazines. A resident of Italy, he is also the founder and director of The Laszlo Institute of New Paradigm Research, a global think tank dedicated to exploring and expanding the frontiers of science and consciousness.
Reconnecting To The Source by Ervin Laszlo
• 244 pages • $18.99 • ISBN 978-1-250-24644-8
Book Release from St. Martin's Essentials

Love Skills
The Keys to Unlocking Lasting, Wholehearted Love

Falling in love is never a straight line to "happily ever after." Relationships go through seasons of change, renewal, darkness, and light.

"With knowledge, commitment, and practice, we can usually work through these challenges, even when they initially feel insurmountable," writes Carroll. "Contrary to conventional wisdom, people don't meet, fall in love, overcome a few trials, and then live happily ever after - nor do conflict and dissatisfaction between partners necessarily mean a couple is headed for Splitsville." ,

Love Skills offers a do-it-yourself version of a highly effective workshop program, which Carroll has been co-teaching with her husband for over 25 years, that readers can complete individually or as a couple. The book addresses both small troubles and the more serious dilemmas of communication gridlock, betrayal, and seemingly intractable differences, while providing a clear map for moving forward with these issues in the most productive way possible.

"When you know how to navigate the storms, conflict can lead to understanding and even closeness that makes your relationship even better than it was before," writes Carroll. "In most cases, the Love Skills process will help you to rediscover the original promise of your relationship and offer you a road map for traveling this rewarding and challenging path."

Carroll's well-researched practices help keep love alive in the midst of serious challenges, and the specific, effective solutions she outlines provide a clear map for moving forward. Her couple-tested techniques allow readers to deal with conflict without losing connection, and show that conflict, when navigated properly, can lead to renewed closeness and unprecedented connection.

"Here's the truth about intimate relationships: the conflicts you face right now may never disappear," writes Carroll. "But the good news is, the ways you manage these differences can change profoundly. As you develop the emotional and interpersonal skills described in these pages, your conflicts with your partner will become less painful and destructive - and your relationship can begin to thrive again."
About the Author: Linda Carroll is the author of Love Skills and Love Cycles. While she has worked as a therapist and couple's coach for over three decades and has acquired numerous certificates and degrees along the way, she says that her own thirty-five-year marriage is the primary source of her knowledge when it comes to the cycles of love. She lives in Corvallis, Oregon. Visit her online at https://lindaacarroll.com

Love Skills by Linda Carroll
• 320 pages • $19.95 • ISBN 978-1-62203-623-0
Book Release from New World Library

This information was wrong in the printed version of HedraNews. Sorry!
Sorry -- the book image disappeared on this one.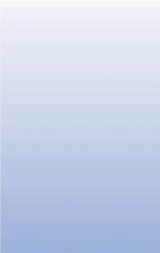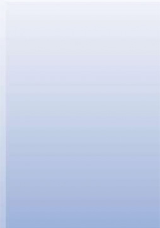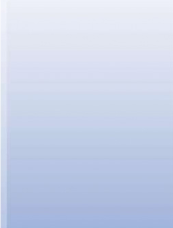 YOUR MOONTIME MAGIC
A Girl's Guide to Getting Your Period and Loving Your Body


Your Moontime Magic was created to honor and support everything about you! The start of your periods, also known as your moontime, and the transition from your kid-self to your teen-self can be awesome but also overwhelming.
Let this book coach you through all things moontime, including physical and emotional changes, self-nurturing, mindfulness, and self-love. You'll be inspired by stories of girls supporting other girls and discover rituals and mythology from many cultures to help you celebrate this special experience. It's time to remove the needless embarrassment around periods so you can rock your monthly cycles!
The monthly self-care rituals included in the book are for young girls between the ages of 9 and 15, but women of all ages can resonate with Smith's joyful and inspiring guidance through the beautiful and complex aspects of being a woman.
From the book: "I hope this book helps to ensure that you have everything you need to discover and love yourself. Women are magical. You are the magic. Celebrate yourself on the special day when you have your first moon, and let every moontime cycle be a reminder to continue to celebrate and honor yourself. You are a magical, magnificent woman!"
Sections of the book include:
Moontime Journaling: Prompts for things to write to help you become all you
dream of being.
Moontime Munchies: Recipes for delicious, nourishing foods you can make.
Moontime Moments: Things you can do to honor, empower, or pamper yourself.
Moontime Magic: Crafts and self-care projects to adorn your home and your life.
Moontime Meditation: Practices to relax, quiet your mind, and spark your
imagination.
Moontime Herstory: Stories of inspiring women to fuel your dreams.
Moontime Mythology: Moontime and goddess traditions from all over the world.

About the Author: Maureen Theresa Smith is a writer, activist, and communications professional. She offers visionary coaching to girls and women in times of transition and facilitates "Girls Circles" for tween girls. She lives in Marin County, California. Find out more about her work at www.YourMoontimeMagic.com
Your Moontime Magic by Maureen Theresa Smith
• 176 pages • $15.95 • ISBN 978-1-60868-668-1
Book Release from New World Library

SECRETS TO A SUCCESSFUL STARTUP
A Recession-Proof Guide to Starting, Surviving & Thriving in Your Own Venture


Trevor Blake built three successful startups and sold them for more than $300 million. Now he's written a complete instruction manual that covers everything the budding entrepreneur or existing business owner needs to know to build the career or business of their dreams.
Unlike the many theoretical guides out there, this is a practical handbook based on Blake's wildly successful in-the-trenches experience. It incorporates leading-edge strategies that cover every aspect of running a business — including funding, developing systems, and marketing. Blake presents in-depth insight into managing effectively, maintaining cash flow, and adapting to the changing needs of customers in volatile economic times.
One of his most innovative contributions is an emphasis on cultivating the right mindset, and he tells you exactly how to do that. "The secret to success isn't in the plan," he writes. "It's in the person holding it." His proven methods will give you the confidence to take the entrepreneurial leap and turn your winning idea into an efficient, profitable company.
I imagined it… then did it. You can, too. Your practical guides to success in business and life... are here.
I don't claim to be good at everything. I'm crap at Do-It-Yourself. My wife, Lyn, hides behind the sofa when she sees me wielding a screwdriver... and all my family could write a book on my plumbing exploits. I love writing, however, and I'm great at building profitable businesses.
I've achieved my dreams of global travel, creating an animal sanctuary...And of writing bestselling books and screenplays. But, at the end of the day... I suffer from all the fears and hang-ups as you or anyone. What has allowed me to overcome them?
Specific tools and techniques—what I like to call 'practical magic.' And my intent is to share all of it here with you in my books… So let's get to it.

About the Author: Trevor Blake is the author of Three Simple Steps. He founded and served as CEO of three different medical technology companies, which went on to sell for nine-figure sums. He lives near Seattle, Washington. www.trevorgblake.com
Secrets to a Successful Startup by Trevor Blake
• 280 pages • $16.95 • ISBN 978-1-60868-666-7
Book Release from New World Library

The Bright Way:
Five Steps to Freeing the Creative Within


From a young age, author Diana Rowan knew she was destined to be a musician. Many of her teachers and fellow musicians said she was extremely talented. But around age ten, she started to get anxious and afraid, feelings that stemmed from the immense pressure she felt to be perfect and please the people around her. This caused her to give up her dreams of being a professional musician.

But she discovered that when she abandoned her creative desires her life started to feel dim and empty. After a deep spiritual, emotional, and psychological journey, she realized she had to invite authentic creativity back into her life, so she stated teaching music and collaborating with other creative people from around the world. As creativity lit up her life again, she found her way to discovering her core purpose in life. In her book, The Bright Way, she not only tells her personal story, but shares the five empowering steps that readers can also follow to re-ignite their creative life. These steps are based on the five elements, and form a continuing cycle, building and growing.

Each step in the book is defined by an element, which helps bring the sacred into this creative journey:
1) Define Your Purpose - Fire: Light Your Eternal Flame
2) Set Your Intention - Water: Pour Heart and Soul into Your Purpose
3) Create Your Practicum Plan - Air: Prepare to Fly
4) Integration - Earth: Ground Your Intentions in Real Life
5) Fulfillment - Spirit: Your Ongoing Creative Story

Make Creativity a Joyous Way of Life!

While creativity may seem like a leisure-time luxury, it is actually the engine of cultural advancement. All human innovations, from cave painting to the internet, have been fueled by someone's ideas and follow-through. Our creative acts require more than just ideas; they also require ingenuity and perseverance, confidence and courage, the ability to dream and to do.

The Bright Way helps you cultivate all of these. A simple yet profound program of inspiration plus action, designed for a lifetime of use, the Bright Way System empowers you to access motivation and make progress, find joy in building your skills, and courageously share your work with the world.

About the Author: Diana Rowan is a Creative Alchemist and Founder of The Bright Way Guild, a virtual learning environment dedicated to transforming and inspiring a global community of creatives. The classical inquiry of "what makes a good life?" has driven Diana from her youngest years, and sharing her hard-won discoveries with others is her mission. She is also a musician and composer, performing and teaching in the San Francisco Bay Area.


The Bright Way by Diana Rowan
• 264 pages • $16.95 • ISBN 978-1-60868-644-5
Book Release from New World Library