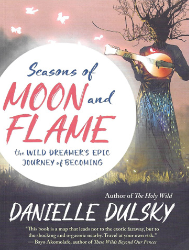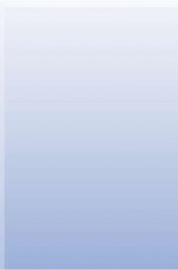 Beneath the Surface
A Teens Guide to Reaching Out When You or Your Friend is in Crisis

"Teens today experience some complex issues, all of which may be caused by or may contribute to depression or other mental illnesses," writes Kristi. "Beneath the Surface which speaks candidly to today's youth - and the parents, teachers, and coaches who love them - and offers information on eating disorders, anxiety, substance abuse, self-harm, bullying, technology addiction, peer and academic pressures, and post-traumatic stress disorder (PTSD)."
While growing up has never been easy, today's teens face unique challenges. In addition to dealing with cliques and peer pressure, they live in a fast-changing social media world that exposes and makes vulnerable as much as it connects. Factor in mass shootings, daily reports about climate change, and the prospect of crippling debt from college loans, and it's no wonder that rates of teen depression, anxiety, and, tragically, suicide are soaring.
"A depressed person might think they're 'going crazy' or feel embarrassed to share with others what they are thinking. Or they might try to talk about how they feel but others don't take them seriously. Or maybe the people they talk to don't know what to say, so they just say nothing," writes Kristi. "If this is happening to you, don't give up. Talking about depressive or suicidal thoughts and feelings with the right person makes all the difference in the world."
Each chapter of Beneath the Surface addresses a different cause or aspect of depression and suicidal thoughts, many of which are a normal aspect of growing up. The book includes real-life examples of young people who have suffered depression firsthand to help readers recognize the risk factors and warning signs and offers practical exercises to help them quickly and confidently identify whether they or someone they know are in need of help, and if so, what to do and where to go for it. Depression can strike anyone and does not discriminate. This book can save lives.
"Throughout my career, I've had the honor of working with, talking to, and teaching teens. I am constantly in awe of their ambition, creativity, positivity, passion, and kindness. My hope for all the teen readers of this book is that, as you continually learn, grow, and evolve, you find ways to harness these characteristics for your own benefit and the benefit of others," writes Kristi. "When you recognize and address whatever is lurking beneath the surface, it loses power over you, allowing you to become the person you were always meant to be: simply incredible."
About the Author: Kristi Hugstad is a certifIed grief recovery specialist and a grief and loss facilitator for recovering addicts at South Coast Behavioral Health, Kristi frequently speaks at high schools. She is also the host of The Grief Girl podcast and lives in Orange County, California. Visit her online at https://www.thegriefgirl.com.
Beneath the Surface by Kristi Hugstad
• 184 pages • $15.95 • ISBN 978-1-60868-635-3
Book Release from New World Library
The First Responder's Essential Resource for
Protecting and Healing Mind and Heart

Revised Edition by Captain Dan Willis, International Academy of Public Safety instructor and retired police captain.

Consider these facts:
• 200 officers commit suicide every year; it is the leading cause of death in active duty police officers and a significant problem for all emergency first responders.
• On average, one active duty soldier and 22 veterans commit suicide every day.
• Only 3% of police agencies have a suicide awareness/prevention program.
• Up to 18% (about 120,000) of active duty police officers suffer Post Traumatic Stress; 200,000 military veterans have PTSD.
• Tens of thousands of first responders suffer from acute-debilitating stress, emotional problems, and serious physical ailments.

Emergency first responders suffer immeasurably from being consistently immersed in suffering, danger, evil, violence, and tragedies that scar their souls. The first book to offer assistance and support from a nondenominational spiritual perspective to first responders and their families and friends, this revised edition includes a new chapter on PTSD as well as updates throughout.

Without specific training regarding how to protect, sustain, and nurture the spirit within, first responders will inevitably continue to become victims of the profession they love. Statistics and headlines speak for themselves as first responders fall victim to destructive habits and disorders, including alcoholism, gambling, depression, PTSD, emotional illness, divorce, broken families, and all too often even spousal abuse, murder, and suicide. "This leaves the safety of our communities vulnerable since the safety and well being of any community is critically linked to the wellness of the first responder's mind, body, and spirit," according to Willis.

With its practical, field-tested, first-responder-ready suggestions and steps to relieve PTSD, depression, and anxiety and to create peace for first responders and their loved ones, Bulletproof Spirit is the first guide designed to help those who work side by side with death and violence cope to protect their own quality of life.

About the Author:
Dan Willis served as a police captain, homicide detective, wellness unit oordinator and SWAT commander. He is a graduate of San Diego State University and the FBI National Academy. He currently instructs nationwide on trauma, PTSD, and the process of healing. He lives in San Diego, CA, and his website is www.FirstResponderWellness.com
Bulletproof Spirit by Captain Dan Willis
• 288 pages • $17.95 • ISBN 978-1- 68364-631-5

Book Release from New World Library

The Art of Jin Shin
The Japanese Practice of Healing with Your Fingertips


Did you know you hold the power to heal yourself right at your fingertips? Jin Shin Jyutsu (pronounced jit-su) is based on the ancient Japanese healing art of energy medicine that is now practiced throughout the world. Although related to acupressure, acupuncture, and massage therapy, the Art of Jin Shin is not a physical manipulation of tissue and uses only minimal pressure. It involves a gentle touch with the fingers and hands to redirect or unblock the flow of energy along the body's 52 points - 26 on each side of the body (called Safety Energy Locations, or SELs) - on pathways where energy tends to get stuck. This simple, gentle process allows energy to flow smoothly in the correct direction. With balance restored, comes a sense of well-being and calm.
Alexis Brink, is the President of Jin Shin Institute in New York City founded in the mid-1900s by Jira Murai in Japan and brought to the Western world by practitioner Mary Burmeister, the Art of Jin Shin works simply by placing the hands on different locations on the body, acting as "jumper cables," which is instrumental in restoring and harmonizing blocked, stagnant energy that are at the root of such common and complex ailments as: backache, anxiety, colds and flu, digestive issues, immune disorders, migraines, insomnia, and much more.
As more people turn to holistic treatments that complement Western medicine for pain management and alleviating common afflictions as well as more complicated issues such as cancer and auto-immune disorders, this ground-breaking book gives readers all the tools they need by presenting an overview of the practice, detailed daily maintenance programs, and specific exercises for individual issues and ailments complemented by step-by-step photographs.
Aimed primarily at novices, The Art of Jin Shin gives readers all the basics to practice it by themselves; they can keep it as simple as holding a finger or take it to a deeper level by using a specific flow pattern. It takes 20 minutes to complete one circulation pattern, but one can also hold a finger or SEL for a couple of minutes for a specific need.
The Art of Jin Shin will also appeal to healthcare professionals, caregivers, yoga instructors, massage therapists, or parents looking to help their children using holistic approaches. Healing power is right at your fingertips!
About the Author: Alexis Brink has been a practitioner of the Art of Jin Shin since 1991. She is a licensed massage therapist and interfaith minister and has taught self-help classes and workshops in New York City as well as in different countries for many years. She has taught Jin Shin in hospitals to nurses and to teachers and their students in the public school system. Today, Jin Shin Institute under Alexis's guidance is offering a comprehensive curriculum to a new generation of practitioners and teachers.
The Art of Jin Shin by Alexis Brink
• 240 pages • $19.99 • ISBN 978-1-9821-3093-0

Book Release from Tiller Press