Resilience

Powerful Practices for Bouncing Back from
Disappointment, Difficulty, and Even Disaster
Resilience is the learned capacity to cope with any level of adversity, from a series of small annoyances to the struggles and sorrows that break our hearts. Resilience is essential for surviving and thriving in a world full of troubles and tragedies, and it is completely trainable and recoverable - when we know how.
In Resilience: Powerful Practices for Bouncing Back from Disappointment, Difficulty, and Even Disaster, author and psychotherapist Linda Graham, MFT, offers clear guidance in developing somatic, emotional, relational, and reflective intelligence that deepen the reader's ability to cope with the challenges and crises inevitable in a human life.
Chapter 1 of Resilience explains how resilience develops in the brain, how to choose the experiences that will strengthen the brain's response flexibility now, and five conditions that accelerate the brain's learning and rewiring. Chapters 2-7 contain most of the book's exercises. Within each chapter, the exercises progress from simple to complex and address increasing levels of disruption to resilience. And chapter 8 suggests lifestyle choices that readers can make to keep their brain functioning optimally, protecting their resilience for the rest of their lives.
"A large body of research has shown that the brain learns best through the repetition of experiences, little and often: small, incremental changes repeated many times," writes Linda. "Through practicing any of these exercises for just ten to twenty minutes a day you'll experience immediate shifts in how you respond to stressors. Over weeks and months of consistent practice, you can create permanent changes in your brain - and thus in your behavior. As you encounter new stresses, small or large, you will start to notice these long- term changes in how you can think and respond."
About the Author: Linda Graham, MFT, is the author of Resilience and also Bouncing Back, the winner of a 2013 Books for a Better Life Award. She is an experienced psychotherapist who integrates modern neuroscience, mindfulness practices, and relational psychology in her international trainings on resilience and well-being.
Visit her online at www.lindagraham-mft.net.
Resilience by Linda Graham, MFT
• 304 pages • $17.95 • ISBN 978-1-60868-536-3
Book Release from New World Library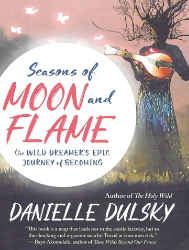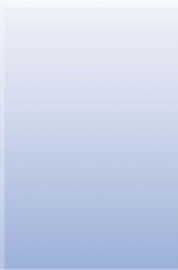 The Emotionally Healthy Child


Helping Children Calm, Center, and Make Smarter Choices



While growing up has never been easy, today's world undeniably presents kids and their parents with unprecedented challenges.

The upside, says award-winning author and international speaker Maureen Healy in The Emotionally Healthy Child: Helping Your Child Calm, Center, and Make Smarter Choices is a widespread acknowledgment that emotional health, resilience, and equilibrium can be learned and strengthened.
Healy, who was a "wild child" - the kind, she writes, who left babysitters "wondering if they wanted children" - knows her subject. She has become an expert on teaching skills that address the high sensitivity, big emotions, and hyper energy she herself experienced.
"The ideas and tools in this book are what my younger emotional self was seeking - an understanding of how emotions work and how I could create better-feeling ones," writes Healy. "Today's children are seeking the same things, and this book was born to address that need."

In The Emotionally Healthy Child, Healy shows readers how to teach children to master their emotions and move forward on their unique paths toward wholeness by developing the mindset and habits necessary to be able to stop, calm, and make smarter choices.
"Using the tools in this book, children and adults alike can learn to pay attention and catch themselves before they make not-so-smart choices," write Healy. "We explore this simple yet life-changing idea that we can become more mindful and then, with emotional knowledge as well as some new tools, make better choices - the types of choices that bring healthier and happier experiences into our lives and that allow us to model this uplifted life to our children and teach them how to do the same."

About the Author: Maureen Healy is the author of The Emotionally Healthy Child and also Growing Happy Kids, which won Nautilus and Readers' Favorite book awards in 2014. A popular Psychology Today blogger and sought-after public speaker, Maureen runs a global mentoring program for elementary-aged children and works with parents and their children in her busy private practice. Her expertise in social and emotional learning has taken her all over the world, including working with Tibetan refugee children at the base of the Himalayas in Northern India to classrooms in Northern California. Visit her online at http://www.growinghappykids.com.


The Emotionally Healthy Child by Maureen Healy
• 232 pages • $16.95 • ISBN 978-1-60868-562-2
Book Release from New World Library
Step Into Your Moxie


Amplify Your Voice, Visibility, and Influence in the Worl

d

The word moxie has become synonymous with vigor, verve, pep, courage, nerve, aggressiveness, skill, and know-how, and Step into Your Moxie: Amplify Your Voice, Visibility, and Influence in the World by speaking and leadership coach Alexia Vernon presents a soul-stirring call to action for women to speak up for themselves and the ideas and issues that matter most to them.

"I love the word moxie because it suggests a way of thinking, a way of feeling, and a way of behaving that activates speaking up and disrupting the status quo," writes Alexia. "This is what Step into Your Moxie is all about - amplifying your voice, visibility, and influence in the world - even if, especially if, you have previously struggled to do so in your work, your community, and your personal life. My desire, during our journey together, is for you to discover, and never forget, that you can walk into any room, or onto any stage, and speak with moxie - and inspire other people to do the same."

Wise, witty, and with just the right amount of woo, Step into Your Moxie is a book women want by their side as they have that daring conversation, give an important presentation, run for office, or tell the people closest to them to step back from those boundaries they've just trespassed. Whether they are at the start of their careers, messily shuffling between work and motherhood, or established leaders looking to mentor other women, Step into Your Moxie is a refreshingly playful self-help book that has the power to make women laugh, quite possibly make them cry, and above all, help them speak with unshakable presence and undeniable impact so they can create the legacy they were born to make.

"This wacky, wonderful world we live in - it needs your voice. It needs your wisdom. And your wit," writes Alexia. "So while I get that you will likely need to navigate some external, real-world limitations, and some self-imposed ones, to stepping into your moxie, let's get to making moxie a lifelong habit."

About the Author: Alexia Vernon is the author of Step into Your Moxie. Branded a "Moxie Maven" by President Obama's White House Office of Public Engagement, she is a sought-after speaking and leadership coach who delivers transformational keynotes and corporate trainings for Fortune 500 companies and other professional groups and organizations, including the United Nations and TEDx. Alexia holds graduate and undergraduate degrees in women's studies and has been featured on CNN, NBC, ABC, and CBS and in publications like Forbes Woman, Women's Health, and The European Business Review. Visit her online at http://vv'wvv.alexiavernon.com.

Step Into Your Moxie by Alexia Vernon
• 248 pages • $15.95 • ISBN 978-1- 60868-558-5

Book Release from New World Library
Book Reviews for December