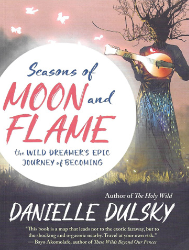 Panic Free


The 10-Day Program to End Panic, Anxiety, and Claustrophobia



Panic and its close cousins anxiety and claustrophobia have long been problems without reliable solutions. In most cases, the estimated six million Americans who suffer with a panic disorder receive only marginal relief from psychotherapy (usually cognitive behavioral therapy), medication, or the two combined.

After years of working to help sufferers, licensed therapist and author Tom Bunn discovered a highly effective solution that utilizes a part of the brain not affected by the stress hormones that bombard a person experiencing panic. This "unconscious procedural memory" can be programmed to control panic by preventing the release of stress hormones and activating the parasympathetic nervous system. It sounds complicated but is not, requiring just 10 days and no drugs or doctors.

Using step-by-step instructions, Bunn outlines his highly successful l0-day panic relieving program in Panic Free: The 10-Day Program to End Panic, Anxiety, and Claustrophobia. In the years since he developed the program, every client he has worked with to control panic and claustrophobia has succeeded.

"When you start to experience panic, you may try to control your reaction consciously. But that may not work, for two reasons," writes Bunn. "First, your capacity for conscious thought, located in the cortex, breaks down when stress hormones build up. Second, conscious thought may not activate the parasympathetic nervous system. The solution to panic is to train your unconscious procedural memory, located in the subcortex, to calm you automatically, by repeating the exercises in this book."

Panic Free also includes specific instructions for dealing with common panic triggers such as MRIs, bridges, airplane travel, and tunnels. Because panic is a profoundly life-limiting problem, the program Bunn offers promises to be a real life-changer.

About the Author: Tom Bunn, LCSW, is the author of Panic Free: The 1O-Day Program to End Panic, Anxiety, and Claustrophobia, which is the result of his many years addressing flight panic in his role as an airline pilot. He is also a licensed therapist, regular contributor to Psychology Today, and a former U.S. Air Force captain who flew the Air Force's first supersonic jet fighter, the F-IOO. Visit him online at http://www.panicfree.net.
Panic Free by Tom Bunn
• 224 pages • $15.95 • ISBN 978-1-60868-605-6
Book Release from New World Library
Simple Truths:

Simple Truths by Kent Nerburn
• 112 pages • $14.00 • ISBN 978-1- 60868-617-9

Book Release from New World Library
Three Breaths and Begin:

A Guide to Meditation in the Classroom

The power of mindfulness and meditation has become well known in the culture at large - in therapy, medicine, and, of course, spirituality. What you might not know is the use of simple mindfulness and meditation practices
is an exploding trend in elementary and secondary education
. As a classroom practice, meditation can help students strengthen their self-regulation and their focus on coursework. It can also reduce negative feelings and foster compassion.

Unlike books that delve into theory, Three Breaths and Begin is about practice. Meyer has shared these practices with students, parents, and other teachers in a variety of real-world settings. He details exactly how a teacher can use meditation techniques each and every day. From introducing the practice to students by creating a space within the classroom to meditating on field trips, in sports settings, and in the midst of tragedy, he sets forth scripted meditations and addresses every aspect of conducting and reflecting on the meditation.

The student voices included in the book speak profoundly to the transformative power and possibilities of meditation in the classroom (and beyond). Meyer shares, "I've been practicing meditation for over twenty-six years and sharing it with my students for more than a decade. From joumaling, to retreats, to symposiums on social justice and educational inequity, every aspect of my work as an educator and teacher over the last fifteen years has' aimed at awakening a deep sense of purpose and well-being within young people."

Teachers and parents, as well as anyone else interested in the well-being of a student, will benefit from this insightful, practical, and loving guide .

About the Author: William Meyer has long taught history, economics, and humanities in urban and suburban high schools.where he has also taught meditation in a variety of forms, He has worked with fellow educators in workshops and professional development courses, is the author of two published middle-reader novels, and is currently working to augment hisMA in education from Harvard with a PhD from NYU. More information at BillPMeyer.com.


Three Breaths and Begin by William Meyer
• 272 pages • $16.95 • ISBN 978-1-60868-572-1
Book Release from New World Library