Signs from the Other Side

Opening to the Spirit World
Who hasn't wished they could ask a departed loved one for advice, heal an unresolved rift, or even just ask where their grandmother's strand of pearls is hidden? The best psychic mediums know what solace such messages can provide. They also know that communication with those on the other side can be cultivated by anyone with a sincere and open heart.
In Signs from the Other Side: Opening to the Spirit World, beloved psychic medium Bill Philipps illuminates all of this for readers by demystifying what he does, providing step-by-step guidance that allows readers to receive afterlife communications themselves, and sharing more than twenty inspiring examples of everyday people who have received messages from the other side.
"What we often fail to realize is that even though a dead person's body is gone, their spirit is not. Their soul lives, not just in heaven but on earth," writes Philipps. "Sure, we may comfort ourselves by saying that we know they are around us or that we feel their energy, but do we truly believe they are present in our lives to the extent that they can communicate directly with us from the beyond at any moment? They are, and they can."
Signs from the Other Side offers techniques for listening to intuition and asking questions, as well as ways of using prayer, meditation, and affirmations to help readers connect with the other side. Most importantly, the book explores the nature of signs - which may come in unexpected ways - so that readers can feel, see, and hear them, judge their veracity, and experience the comfort and peace they provide.
"There is one requirement when it comes to being able to receive signs from the other side: you have to believe. No, you don't have to have a deeply rooted faith in a certain religion or be a biblical scholar. You don't have to attend church or conceive of God the same way your neighbor might. But you do have to believe that your loved ones are in a spiritual form on the other side ... and that even though their bodies are gone from this earth, their souls and energy are not," writes Philipps. "Open your mind, open your heart, and believe ... and experience the beauty that unfolds around you."
About the Author: Psychic Medium Bill Philipps is the author of Signs from the Other Side and Expect the Unexpected. His life's mission is to help people deal with the grief of losing loved ones by bringing through validations, evidential information, and beautiful messages from Spirit, which heal and bring a sense of peace. He conducts individual and small- and large -group readings and has appeared on high-profile television programs like Dr. Phil and Acesss Hollywod. He lives in Orange County, California. Visit him online at http://wvvw.billphilipps.com
Signs from the Other Side by Bill Phillipps
• 208 pages • $15.95 • ISBN 978-1-60868-552-3
Book Release from New World Library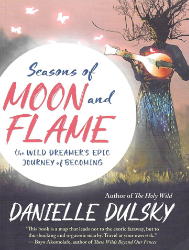 The Life Changing Power of Sophrology
Breathe and Connect with the Calm and Happy You

The Life Changing Power of Sophrology is an accessible book by Dominique Antiglio, a London-based expert in the field. It opens up the world of Sophrology to a global audience and helps readers feel equipped to cope with the ups and downs of life through flexible and effective methods.
Sophrology as a practice was founded by Spanish neuropsychiatrist Professor Alfonso Caycedo (1932-2017) and is a method used to connect body and mind. It is a form of dynamic meditation that teaches you to learn accessible methods to relax and connect with your inner resources quickly and easily, anytime, anywhere. It has been successfully used by patients to overcome fear of failure, manage stress and anxiety, beat insomnia, prepare for big events, and fulfill their true potential. It is also used as a tool to help women prepare positively for birth and in the workplace to enhance employee well-being.
Through the practice of Sophrology you discover strength and power you never knew you had, and feel happier and more balanced. Featuring practical tips, case studies, and downloadable Sophrology practice audio files, this book is a must-have self-help resource.
Sophrology is widely practiced in France, Switzerland, Belgium, Spain, Italy, and Portugal. It is applied in different settings including schools, hospitals, maternity clinics, community centers, corporate environments, rehabilitation centers, and is often prescribed by doctors. Many leading athletes also use the technique.
"While many people try and fail to reap the benefits of meditative practices,
taking up Sophrology could be the key to unlocking your mind's potential."
- The Independent
About the Author: Dominique Antiglio is a Sophrologist specializing in stress-management, self-development, and birth preparation. Born in Switzerland, Dominique started Sophrology at fifteen years old, learning early ways to positively connect with herself and embrace a new way of living. In 2011, having witnessed so many positive changes through the power of Sophrology for herself and her clients, she moved to London and founded BeSophro, a leading Sophrology clinic in Mayfair with an online platform. Through BeSophro she supports and inspires a wide variety of clients, individually and in groups, and working with schools and in the corporate environment, enthusiastically promoting the benefits of Sophrology in the UK and beyond. Her work has notably been featured in the Guardian, the Telegraph and Psychologies magazine.
The Life Changing Power of Sophrology by Dominique Antiglio
• 240 pages • $16.95 • ISBN 978-1-60868-613-1
Book Release from New World Library
Energy Speaks
Messages from Spirit on Living, Loving and Awakening

In the year 2000, when he was twenty-three years old, Lee Harris's life changed forever when he heard the voice of his spirit guides, or the Zs, as he has come to call them, for the very first time on his way to work on the London Underground train.

"The arrival of the Zs, although wildly unexpected on one level, had been preceded by several years of spiritual seeking. As a teenager, I sought answers to my emotional pain and solace from a world in which I often felt like a stranger. Like many people who identify with being sensitive, empathic, or spiritual, I felt like an outsider most of the time," writes Harris in Energy Speaks: Messages from Spirit on Living, Loving, and Awakening. "The Zs, as you will discover in this book, are steadfast in their message that we as human beings are never truly alone and never really outsiders. Each one of us is an irreplaceable part of something greater than we can imagine. There is a profound purpose to everyone of our lives - even when we have lost the thread of that truth."

Harris documents the powerful spiritual wisdom that the Zs have provided him over the last nearly 20 years in Energy Speaks. Much of the material is derived from Lee's channeled sessions with the Zs and also from the live events he has done all over the world where the focus is on his work as an energy intuitive.

The benefits people receive from Lee's live events and recorded work are the same ones available through the pages of Energy Speaks. They include: Emotional self-awareness, forward momentum, empowerment, self-trust and confidence, optimism and enthusiasm, opening up intuition and empathy, connecting deeply with spirit, comfort and joy, and transformation.

"May Energy Speaks support you and inspire you as you embrace the destiny path that was made only for you. You have absolutely no idea where life can take you or how things can change for the better, so never stop dreaming," writes Lee. "And when destiny calls, perhaps in an unexpected way, I implore you to listen."

"Each page of this book - whether focused on relationships, abundance and manifestation, angels and spirit guides, or any other important life topic - is really a reminder that we do cocreate with the universe," writes Lee. "We can either be asleep in that cocreation or be active in it. There is a destiny path at work for us, and we have free will as to when and how we step onto it."

About the Author: Lee Harris is the author of Energy Speaks. He is also an intuitive medium, transformational leader, musician, and visual artist. In 2004, he began holding channeling sessions and readings in his home, and today he leads workshops throughout the world. A native of England, he is now based in California. Visit him online at https://www.leeharrisenergy.com.

Energy Speaks by Lee Harris
• 256 pages • $15.95 • ISBN 978-1- 60868-595-0

Book Release from New World Library