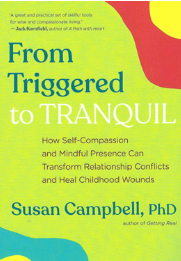 The Ayurvedic Guide to Fertility
A Natural Approach to Getting Pregnant

When a woman wants to have a child - whether it's now or in the future - she often wonders, "When is the right time for me to get pregnant?" And if a woman has actually tried to get pregnant and is having, difficulty, this thought shifts to, "Why can't I get pregnant and what can I do to make it happen?".
According to the Centers for Disease Control and Prevention (CDC), about 10 percent, or 6.1 million, women in the United States have difficulty getting pregnant or staying pregnant each year.
In The Ayurvedic Guide to Fertility: A Natural Approach to Getting Pregnant, author and Ayurvedic practitioner Heather Grzych offers a gentle, holistic approach to understanding the physical, emotional, psychological, and environmental aspects of fertility based on Ayurveda, an ancient form of medicine that originated in India that means "the science of life."
"I want to help you improve your overall health and your chances for conception so that you will have a better pregnancy and more ease as a mother down the road," writes Heather. "Modern life has helped get you here, and now Ayurveda can help you better care for your fertility going forward."
The Ayurvedic Guide to Fertility outlines key fertility factors for women to consider as they prepare for pregnancy. The book provides practical exercises and practices that help women get down to the business of improving their health and setting up their environment to support their intentions. With insight and personal understanding, Heather helps women address conditions that affect reproductive health so that they can activate channels that have been dormant or blocked.
"In writing this book, I intend not so much to tell you how to become pregnant but rather to help you be your healthiest self on both an emotional and physical level before you become pregnant," writes Heather. "If you want to have a child, you must first start with making your own life healthy, wonderful, and beautiful. Your partner should do the same thing, and then the two of you can move forward together on your journey with clarity, integrity, healthy bodies, and healthy minds."

About the Author: Heather Grzych is the author of The Ayurvedic Guide to Fertility. A board-certified Ayurvedic practitioner, she bridges the worlds of conventional and alternative medicine to help women and men heal their physical and emotional lives. Heather is on the board of directors for the National Ayurvedic Medical Association and has consulted with doctors, governments, and insurance companies. She lives in the San Francisco Bay Area. Visit her online at http://heathergrzych.com
The Ayurvedic Guide to Fertility by Heather Grzych
• 256 pages • $16.95 • ISBN 978-1-60868-680-3
Book Release from New World Library
No Book Reviews for September
Firefighter Zen
A Field Guide to Thriving in Tough Times

New Book Shares Hard-Won Lessons on Coping with Life's Inevitable Difficulties
with Composure, Courage, and Compassion, from a Longtime Volunteer Firefighter
"Be brave. Be kind. Fight fires." That's the motto of firefighters, like Hersch Wilson, who spend their lives walking toward, rather than away from, danger and suffering.
In this unique collection of true stories and practical wisdom, Wilson shares the Zen-like techniques that allow people like him to stay grounded while navigating danger, comforting others, and coping with their personal response to each crisis.
As in Zen practice, firefighters are trained to be fully in the moment and present to the heartbeat, the life at hand. Each of five sections applies the firefighter's experience to everyone's lives. Readers learn to maintain perspective and equilibrium even in the midst of urgency and to prepare for adversity as well as aftermath and recovery.
Finally, six key strategies for thriving in the face of difficulty include practical exercises and real-world advice. Every life contains the unexpected and the unwelcome. Since how we cope with those inevitable events, more than the events themselves, defines the quality of our lives, Firefighter Zen is an invaluable guide to meeting every day with our best calm, creative, and optimistic selves.
from an interview with the author:
We make choices every day, some big and some small. What is the one question we should ask when making a tough decision?
"I think a question to ask is, What is the brave choice? Here is what I mean. We are so often guided by trying to make the most short-term comfortable choice, the decision that avoids being emotionally uncomfortable. For example, we avoid being honest because it could be uncomfortable - by leading to a conflict, or we avoid asking someone out because it might lead to rejection. We avoid being kind because we might be ridiculed. All this happens quickly and almost at a subconscious level. What we want to do is consciously ask, what is the bravest choice? This is especially important when the decisions we need to make are tough. Asking the question, what is the bravest choice will lead to tough conversations, sometimes rejection, and maybe a few losses, but it is the path to a fuller life."
About the Author: Hersch Wilson and his wife, Laurie, became volunteer firefighters in 1986. He has worked as an organizational consultant, pilot, outdoor adventure trainer, professional dancer, and author. He writes for Backdraft magazine and other publications. He lives in Santa Fe, New Mexico. More information at HerschWilson.com
Firefighter Zen by Hersch Wilson
• 264 pages • $16.95 • ISBN 978-1-60868-688-9
Book Release from New World Library

Reconnecting with Your Estranged Adult Child
Practical Tips and Tools to Heal Your relationship


Ten million Gen X and Baby Boomer parents have estranged adult children. Parents wonder: How did this happen? Where did 1 go wrong? Over time, holidays, birthdays, and even the birth of grandchildren may pass in silence. Anguish may turn into anger. While time, in and of itself, does not necessarily heal, actions do, and while every estrangement includes situation-specific variables, there are practical, effective, and universal techniques for understanding and healing these not-uncommon 'breaches.
Psychotherapist and author of Reconnecting with Your Estranged Adult Child, Tina Gilbertson has developed techniques and tools over years of face-to-face and online work with parents who have found her strategies transformative and even life-changing. Gilbertson cuts through the blame, shame, and guilt on both sides of the broken relationship, so parents will feel heard and understood but also challenged - and guided - to reclaim their role as "tone setter" and grow psychologically. Exercises, examples, and even sample scripts empower parents who have felt powerless. Gilbertson shows that reconciliation is a step-by-step-process, but the-effort-is well-worth it. It is never too-late to renew relations and-experience better-than-ever bonds.
The word estrangement comes from the Latin word extraneare, meaning "to treat as a stranger." Becoming a stranger to one's child is one of the most painful things that can happen to a parent. If you're reeling from the shock and pain of having an estranged adult child, this book is for you. But you don't have to work actively toward reconciliation to benefit from this book. Although you enter estrangement in pieces, it's a crucible that can make you whole again - not just as someone's parent, but for yourself.
Change is possible, both within and without. The greatest burden for estranged parents is unnecessary shame. Gilbertson's purpose is not just to help you repair your relationship with your child, but also to fortify your bond with yourself. Healing from estrangement is an opportunity for intense personal growth if you're up for it. This is true whatever the outcome may be.

About the Author: Tina Gilbertson is a psychotherapist and author of Reconnecting with Your Estranged Adult Child. In 2019, Tina cofounded www.Reconnection Club.com, offering education, community, and support to help estranged parents repair their relationships with their adult children. Originally from Vancouver, B.C., Canada, she now lives in Denver, CO. Find out more about her work at www.TinaGiibertson.com.
Reconnection with Your Estranged Adult Child by Tina Gilbertson
• 272 pages • $16.95 • ISBN 978-1-60868-658-2
Book Release from New World Library