Overwhelmed & Over It
Embrace Your Power to Stay Centered & Substained in a Chaotic World

In Overwhelmed and Over It: Embrace Your Power to Stay Centered and Sustained in a Chaotic World, bestselling author Christine Arylo offers women who have come to accept the frenzied, fast pace with which they live and work to stand up and say: "This way of working isn't working. And it has to change now!"
"I am committed to showing you how to access a deeper well of wisdom within you that really does have the power to liberate you out of overwhelm," writes women's leadership advisor and bestselling author Christine Arylo. "I promise 1 won't just give you more 'to-dos.' 1 will teach you how to take what you learn through this book and create a structure, rhythm, and way of working and living that just straight up supports and sustains you."
Self-awareness inquiries throughout the book help readers reveal deeper truths about themselves and the realities around them. Arylo guides women beyond the shoulds of self-care and work-life balance and encourages them to use their inner wisdom to replace old choices that drain them with new ones that create the sustainable realities they desire.
"It's not your fault you feel so stretched and overwhelmed. The systems you work and live in were built for burnout," writes Arylo. "How you've been trained and expected to work, lead, and succeed is not the way women - or humans in general- naturally operate and create best. You haven't been given the wisdom or superpowers you need to thrive in intense and changing times."
Knowing that awareness is the first step and that we can't change what we don't acknowledge, Arylo begins Overwhelmed and Over It by helping women increase their awareness around seven root causes of overwhelm, burnout, and self-sacrifice that can keep women stuck in the vicious cycle of overdoing and overgiving. Then she shares powerful wisdom, practices, and tools they can use to create deep and lasting change, both in their own lives and in the systems in which they work, lead, and live as well.
About the Author: Christine Arylo, MBA, is the author of Overwhelmed and Over It. As a transformational leadership advisor, three-time bestselling author, and host of the popular Feminine Power Time podcast, she is recognized worldwide for her work helping women to make shift happen - in the lives they lead, the work they do, and the world they wish to create. Arylo offers workshops globally and lives near Seattle. Visit her online at http://www.christinearylo.com.

Overwhelmed & Over It by Christine Arylo, MBA
• 344 pages • $17.95 • ISBN 978-1-60868-677-3
Book Release from New World Library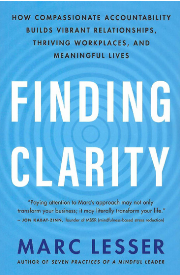 Growing Big Dreams
Manifesting Your Heart's Desires Through Twelve Secrets of the Imagination


Imagination is sometimes considered a way to pass the time in "idle daydreaming," but the two are worlds apart. The imagination is a powerful creative resource for insight and self-actualization, one that can be tapped by anyone with the right attitude and practice. In Growing Big Dreams, Robert Moss shows readers how to harness the power of the creative imagination to manifest the life they truly desire. The process involves setting an intention, visualizing the goal with such intensity that it becomes tangible, and then using the imagination to make the vision take root in the "real" world.

Moss offers a wide array of techniques to access the creative imagination, including lucid dreaming, the "yoga of sleep," summoning spirit guides, cultivating psychic states of consciousness, and more. Great artists, mystics, and shamans know that there are places of the imagination that are entirely real. Growing Big Dreams shows everyone how to get there.

Learn to manifest your heart's desires.

Growing Big Dreams is a passionate yet practical call to step through the gates of dreams and imagination to weather tough times, embark on travel adventures without leaving home, and grow a vision of a life so rich and strong it wants to take root in the world. Vitally relevant today more than ever, dreams are a tool available to all.

Robert Moss is a cartographer of inner space, equally at home in Jung's psychology and shamanic journeying. The compelling stories, playful activities, and wild games he provides are designed to lead you to manifest a life of creative joy and abundance. You'll learn to connect with your inner imagineer and become scriptwriter, director, and star of your own life movies, choosing your preferred genre and stepping into a bigger and braver story. Great artists, mystics, and shamans know that there are places of the imagination that are entirely real. Moss shows you how to get there.

About the Author: Robert Moss is the creator of Active Dreaming, an original synthesis of modem psychology and shamanism, and offers workshops on dreaming, creativity, and shamanism throughout the world. He is also a bestselling novelist, journalist, and independent scholar. More information at MossDreams.com.

Growing Big Dreams by Robert Moss
• 304 pages • $17.95 • ISBN 978-1-60868-704-6
Book Release from New World Library

Manage Your Menopause Naturally
Six-Week Natural Menopause Solution
In 2020, more than 50 million women were going through menopause in the United States, and it's estimated that one billion women around the world will be experiencing menopause globally by 2025. And while more than 75 percent of these women will experience symptoms for a decade or longer - issues like hot flashes, mood swings, difficulty concentrating, sleep problems, and loss of sex drive - 55 percent won't do anything to try to alleviate them.
In Manage Your Menopause Naturally: The Six-Week Guide to Calming Hot Flashes & Night Sweats, Getting Your Sex Drive Back, Sharpening Memory & Reclaiming Well-Being, world-renowned healthcare expert and author Maryon Stewart reveals the secrets to managing menopause naturally and outlines a comprehensive six-week Natural Menopause Solution.
"I am amazed, frustrated, and angry that women are still in the dark, fending for themselves, with so little direction at such a crucial time in their lives - especially when many of us have busy and challenging work and home lives," writes Stewart. "My approach offers a simple, workable, and enjoyable way of alleviating symptoms during perimenopause and beyond. It is based on sound, published scientific research. The success rate astounds most clients."

Manage Your Menopause Naturally offers explanations of why common symptoms occur and action plans to address specific symptoms, along with real-life examples from women who have successfully used Stewart's program over the last 28 years. The book also includes meal plans and recipes and a list of supplements that have been medically proven to soothe menopause symptoms and boost overall health and well-being.
"As soon as you start addressing your body's individual needs, symptoms like hot flashes, night sweats, depression, headaches, aches and pains, insomnia; mood swings, and anxiety will begin to subside," writes Stewart. "You will also start lowering your risk for many life-disrupting (and often life-threatening) conditions, including heart disease, osteoporosis, estrogen-related cancers (such as breast cancer), memory loss, and dementia."
"My six-week Natural Menopause Solution can take you from feeling stressed, washed out, irritable, tired, and confused by hormonal turmoil to feeling sexy, wise, intuitive, calm, and brimming with happy hormones," write Stewart.

About the Author: Maryon Stewart is the author of Manage Your Menopause Naturally and 27 other books. A world-renowned healthcare expert, she has helped tens of thousands of women around the world overcome PMS and menopause symptoms without using drugs or hormones. In 2018 she was awarded the British Empire Medal and was recognized as one of the 50 most inspirational women by the Daily Mail. Visit her online at http://www.maryonstewart.com
Manage Your Menopause Naturally by Maryon Stewart
• 312 pages • $17.95 • ISBN 978-1-60868-682-7
Book Release from New World Library