The Afterlife Frequency


The Scientific Proof of Spiritual Contact and How That Awareness Will Change Your Life
For thousands of years people have reported accounts of near-death experiences, shared-death experiences, deathbed visions, and contact with the spirits of deceased loved ones directly or through a medium.
In The Afterlife Frequency: The Scientific Proof of Spiritual Contact and How That Awareness Will Change Your Life, world-renowned psychic medium and successful trial lawyer Mark Anthony takes interdimensional communication out of the shadows of superstition and into the light of 21st-century science.
"Survival of consciousness beyond physical death is not hocus-pocus or wishful thinking," writes Mark. "There is a logical explanation for the existence of the soul, the afterlife, spirit communication, and synchronicity, which can be explained through quantum physics.
The Afterlife Frequency bridges the gap between science and spirituality in an extremely accessible and entertaining way thanks to the compelling real-life examples Mark shares from his experiences as a psychic medium and world adventurer. He introduces his cutting-edge term electromagnetic soul (EMS) to explain how interdimensional communication occurs when the lower vibrational frequency of the electromagnetic soul touches the higher vibration of the afterlife frequency.
Mark also reminds readers that while everyone is not a psychic or a medium, everyone is capable of receiving messages from spirits by developing a heightened sense of spiritual situational awareness. He explains how to benefit from a session with a medium and introduces his four-step RAFT Technique, which teaches how to Recognize spirit contact, Accept it as real, Feel it without fear, and Trust the message. Mark offers healing guidance for those coping with grief, PTSD, and survivor's guilt while providing credible validation of how spirits intervene to guide and protect their loved ones in our world.
About the Author: Mark Anthony, JD, the Psychic Explorer (aka the Psychic Lawyer) is the author of The Afterlife Frequency, Never Letting Go, and Evidence of Eternity. He cohosts The Psychic & The Doc on Transformation Network and is a regular columnist for Best Holistic Life magazine. Anthony divides his time between Florida and Southern California. Visit him at: www.AfterlifeFrequency.com
The Afterlife Frequency by Mark Anthony
• 297 pages •

$17.95 • ISBN 978-1-60868-780-0
Book

Release from New World Library
LET IT BE EASY


Simple Ways to Stop Stressing & Start Living
B
Let It Be Easy by Susie Moore
• 304 pages • $17.95 • ISBN 978-1-60868-757-2
Book Release from New World Library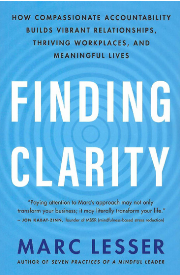 Beyond Medicine
Achieving Absolute Health and Finding Inner Peace

What
Beyond Medicine by Patricia A. Muehsam, MD
• 304 pages • $17.95 • ISBN 978-1-60868-699-5
Book Release from New World Library