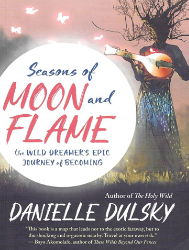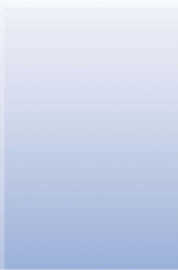 Unleashing Your Dog


A field guide to giving your canine companion the best life possible



MCompanion dogs. They are the best - nonjudgmental, good listeners after a tough day at the office, good motivators to get us humans off the couch and outdoors. There are so many benefits to having these canine companions in our lives.
But do we let them roll in stinky stuff? Nope. Do we get embarrassed when they sniff crotches or hump our human friends' legs? Yep. Yet this is completely acceptable behavior in the dog world. In the human world, not so much.
Dogs are amazingly adaptive and resilient and find ways to survive even in environments that aren't particularly dog friendly. Most people want their dogs to thrive (versus being labeled with behavioral problems) and the best way to do that is to learn as much as possible about who dogs really are and what they need from us.
Unleashing Your Dog builds on the latest research in canine science and provides many practical ways that allow dogs to exercise their senses, in addition to exercising their brains and their muscles. Bekoff and Pierce show that it is possible to let dogs be dogs without wreaking havoc on our own lives. They begin by illuminating the true nature of dogs and helping us "walk in their paws." They reveal what smell, taste, touch, sight, and hearing mean to dogs and then guide readers through everyday ways of enhancing a dog's freedom in safe, mutually happy ways. The rewards, they show, are great - for dog and human alike.

About the authors: www.MarcBekoff.com & www.JessicaPierce.net


Unleashing Your Dog by Marc Bekoff & Jessica Pierce
• 216 pages • $15.95 • ISBN 978-1-60868-542-4
Book Release from New World Library
Personal Power through Awareness
A Guidebook for Sensitive People
We are so pleased to be releasing this brand new, revised edition of the groundbreaking book Personal Power through Awareness: A Guidebook for Sensitive People. It is written by Sanaya Roman, who has been channeling Orin, a wise and gentle spirit teacher, for many years. This is the second book in the tremendously popular Earth Life Series, which also includes the bestsellers Living with Joy and Spiritual Growth.

One of Sanaya and Orin's greatest gifts is empowering intuitive and energetically open people to appreciate their sensitivity as a gift (and not a problem or a handicap) and that this gift is in fact, a powerful and reliable way to receive direct and divine information to make life-changing choices. In this new edition, there are two brand new chapters as well as a powerful process readers can use to clear energy that may be negatively affecting them. True stories of people who have successfully used these techniques in real-life situations are also included.

About the author: Sanaya Roman has been channeling Orin for many years and assisted hundreds of thousands of people to awaken spiritually. You can read more about Sanaya and Orin's teachings at www.orindaben.com.


Personal Power through Awarenss by Sanaya Roman
• 272 pages • $15.95 • ISBN 978-1- 60868-607-0

Book Release from New World Library
The Timeless Teachings of Guru Zuzu

"I've lived with many Zen masters, all of them cats." - Eckhart Tolle

Tony book shares real wisdom on life, love, and meaning for anyone who loves cats in a gift-and coffee-table-worthy combo of words, lovely design, and original, classic, and cartoon art.
If you live with a cat (and let's be clear, you are living with your cat, not the other way around) you may also be living with a guru. You may have noticed your cat's smarts - the way she knows exactly when it is four A.M. and thus time to apply her right paw to your lower lip, or his instinct in sensing, hours before the vet appointment, that it's time to blend in imperceptibly with the dust bunnies under your bed. But did you know that the snoozing bundle of fur on your sofa is also, most likely, a spiritual teacher worthy of reverence and devotion? A saying celebrated in the teachings of Lao Tzu and Zen Buddhism promises that "when the student is ready, the teacher will appear." Author Tony Broadbent experienced this when a cat, subsequently named Zuzu - named after "Zuzu's Petals" in the film It's a Wonderful Life - showed up in his life. In tribute, he has created this delightful book, with nuggets of wit and wisdom on the left-hand pages and lively cat illustrations on the right.

About the author: Tony Broadbent is the author of mysteries including The Smoke, about a Cockney cat (yes, cat) burglar in postwar London, and The Beatles in Liverpool, Hamburg, London. Broadbent lives in the San Francisco Bay Area.


The Timeless Teachings of Guru Zuzu by Tony Broadbent
• 136 pages • $16.95 • ISBN 978-1-60868-593-6 (Inspiration/Gift book)

Book Release from New World Library