Found In Transition
A Mother's Evolution During Her Child's Gender Change
Found in Transition begins on May 24, 2017, when Hassouri first learns that her fourteen-year-old, designated male at birth, is having gender dysphoria and concludes on October 26, 2018, when her now daughter legally changes her name and gender at the Santa Monica courthouse. During the seventeen months in-between, Hassouri navigates through anger, denial, and grief before eventually arriving at a place of acceptance and advocacy.

"My eyes produced a record amount of tears in the fall of 2017. Sometimes the tears were a trickle, other times a steady stream until my eyes ran dry. All I did was cry, almost nonstop," writes Hassouri. "The anger was mostly gone. Denial was not an option anymore. All that was left to do was grieve for a child I felt I was losing."

Found in Transition also reflects on Hassouri's experience being an Iranian immigrant growing up as one of a handful of brown kids in a predominantly white school district in Pittsburgh, Pennsylvania. She eventually comes to realize how the insecurities she was carrying from her own past were causing her to parent with fear rather than love.

"When you've spent your entire life on the outside, that's the last thing you want for your child," writes Hassouri. "Being trans gender in the US at this time was the ultimate kind of being on the outside, and I could not help but project my own experiences and fears onto my child."

As her daughter transitions from male-to female, Hassouri ultimately discovers her own capacity to evolve; what it truly means to parent; and how to use her voice to raise awareness on behalf of the trans gender community.

"As I came to my own acceptance and understanding of what was going, on with Ava, I went from being the one crying and seeking advice to the one listening and offering advice to other new parents," writes Hassouri, "I had to hear the parent's perspective from others who had gone through the same thing; that's the reason for any of us to share our story;"

Found In Transition by Paria Hassouri, MD
• 232 pages • $25.95 • ISBN 978-1-60868-708-4
Book Release from New World Library
Fir

efighter Zen

A Field Guide to Thriving in Tough Times

New Book Shares Hard-Won Lessons on Coping with Life's Inevitable Difficulties
with Composure, Courage, and Compassion, from a Longtime Volunteer Firefighter
"Be brave. Be kind. Fight fires." That's the motto of firefighters, like Hersch Wilson, who spend their lives walking toward, rather than away from, danger and suffering.
In this unique collection of true stories and practical wisdom, Wilson shares the Zen-like techniques that allow people like him to stay grounded while navigating danger, comforting others, and coping with their personal response to each crisis.
As in Zen practice, firefighters are trained to be fully in the moment and present to the heartbeat, the life at hand. Each of five sections applies the firefighter's experience to everyone's lives. Readers learn to maintain perspective and equilibrium even in the midst of urgency and to prepare for adversity as well as aftermath and recovery.
Finally, six key strategies for thriving in the face of difficulty include practical exercises and real-world advice. Every life contains the unexpected and the unwelcome. Since how we cope with those inevitable events, more than the events themselves, defines the quality of our lives, Firefighter Zen is an invaluable guide to meeting every day with our best calm, creative, and optimistic selves.
from an interview with the author:
We make choices every day, some big and some small. What is the one question we should ask when making a tough decision?
"I think a question to ask is, What is the brave choice? Here is what I mean. We are so often guided by trying to make the most short-term comfortable choice, the decision that avoids being emotionally uncomfortable. For example, we avoid being honest because it could be uncomfortable - by leading to a conflict, or we avoid asking someone out because it might lead to rejection. We avoid being kind because we might be ridiculed. All this happens quickly and almost at a subconscious level. What we want to do is consciously ask, what is the bravest choice? This is especially important when the decisions we need to make are tough. Asking the question, what is the bravest choice will lead to tough conversations, sometimes rejection, and maybe a few losses, but it is the path to a fuller life."
About the Author: Hersch Wilson and his wife, Laurie, became volunteer firefighters in 1986. He has worked as an organizational consultant, pilot, outdoor adventure trainer, professional dancer, and author. He writes for Backdraft magazine and other publications. He lives in Santa Fe, New Mexico. More information at HerschWilson.com
Firefighter Zen by Hersch Wilson
• 264 pages • $16.95 • ISBN 978-1-60868-688-9
Book Release from New World Library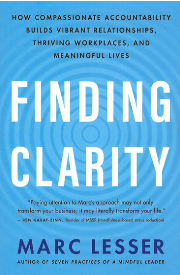 The Power of Daily Practice
How Creative and Performing Artists (and Everyone Else) Can Finally Meet Their Goals


What is a daily practice and why is it important? Pick up any self-help book and you will probably see an invitation to do a daily mindfulness exercise, write daily pages, or practice a similar daily ritual. But rarely are the challenges around starting (and keeping!) a daily practice addressed. Through over thirty years of creativity coaching, Dr. Eric Maisel has broken down the aspects of creating a daily practice - from discerning the elements that go into it, to highlighting the variety of ways you can practice, to the challenges that will inevitably come up that can thwart all your best efforts.

The Power of Daily Practice: How Creative and Performing Artists (and Everyone Else) Can Finally Meet Their Goals, leaves no stone unturned, addressing every aspect of creating and sustaining a daily practice, giving tools that move far beyond the "waiting for the spirit to move me" approach.

From the book: " I think that the best way to maintain a daily practice is to make it integral to your life as part of a comprehensive philosophy. It isn't just something that you do - it is part and parcel of how you live."

The Power of Daily Practice is a thorough and holistic approach to meeting the goals and challenges of creating an authentic and effective daily practice.

The book is broken down into three parts:
• Part One describes the twenty elements of practice, including Self-Direction, Discipline, and Devotion
• Part Two illuminates eighteen different varieties of daily practices, including Business-Building, Mindfulness, and Healing Practices
• Part Three addresses the eighteen challenges we might face when trying to begin (or continue!) a daily practice, including Self-Talk, Lack of Progress, and Failures

The Power of Daily Practice by Eric Maisel, PhD
• 320 pages • $15.95 • ISBN 978-1-60868-706-0
Book Release from New World Library