Asking For A Pregnant Friend
101 Answers to Questions Women Are Too Embarrassed
to Ask about Pregnancy, Childbirth, and Motherhood


All too often, pregnant women and the mothers of newborns have questions they are too ashamed or scared to ask their doctors, friends, mothers, and sisters.
What is that smell? Is the fetus really okay when I have sex? What should I do if I'm sad about my baby's gender? Why do I feel aroused when breastfeeding? Is it normal to be jealous of my baby? Women who summon the courage to ask these questions online are frequently met with unwelcome judgments or inaccurate information.

In Asking for a Pregnant Friend: 101 Answers to Questions Women Are Too Embarrassed to Ask about Pregnancy, Childbirth, and Motherhood, beloved childbirth educator, doula, and author Bailey Gaddis offers real, safe, savvy, and nonjudgmental answers to the most personal questions about pregnancy, childbirth, and early motherhood. And, for added support, Bailey enlisted a team of experts for up-to-the-moment scientific and professional information for many of the questions.

"Hey, mama. I see you," writes Bailey. "I see the questions you push away in embarrassment at your prenatal appointments. I see the wariness you feel over the bombardment of emotions you've been navigating as your belly blooms ... I see you because I am you. When I was pregnant with my son Hudson, there were so many deep, murky layers of the baby-making journey I found perplexing and, in many ways, shame-inducing."

"There are thousands of us slipping away from prying eyes to scan chat rooms and forums, flip through books, and make our fingers numb with Google searches as we look for answers." writes Bailey. "I don't want you to feel like tracking down answers is a full-time job. I want you to have all the answers in one place, from a friendly, accurate source. I also want those answers to come from a friend who would never judge or make you feel like a weirdo for asking that 'TMI' question. So ... can we be friends?"

Asking for a Pregnant Friend covers everything from why some pregnant women have a swollen-to-capacity labia, an almost constant desire to masturbate, and fears that their partner will cheat, to strange smells coming from various orifices, crippling disappointment when they discover their baby's sex, and concerns they'll be a bad mother. When the book moves into early motherhood, Bailey discusses things like why some women have orgasms while breastfeeding, what it means to have thoughts about harming the newborn, how normal it is to resent the baby for getting all the attention, and much more.

Bailey had so many unanswered questions before and after her child's birth that she studied to become a doula and has since become a popular in-person and online childbirth educator who is a modem combination of Dr. Ruth, Dear Abby, and Dr. Spock. The uniquely authoritative, accessible, and sometimes funny treasure trove of answers she offers in Asking for a Pregnant Friend are sure to help women feel heard, informed, reassured - and no longer afraid to ask.

"So here they are, the juicy and totally legit things a woman would only ask that treasured friend who never, ever judges. The questions some women get brave enough to ask online but are then flayed by trolls about and never ask again," writes Bailey. "Welcome to the first step in leading a shame-free and super empowered journey into motherhood."

About the Author: Bailey Gaddis is the author of Asking for a Pregnant Friend and Feng Shui Mommy. She is a childbirth preparation educator, birth doula, and hypnotherapist and a regular contributor to media outlets including Working Mother, Fit Pregnancy, Pregnancy and Newborn, Cosmopolitan, Woman's Day, Disney's Babble, and more. She also volunteers for a program where she offers in-home support to parents of newborn babies, specifically single mothers and those with babies with special needs. Visit her online at http://www.baileygaddis.com.

Asking for a Pregnant Friend by Bailey Gaddis
• 376 pages • $17.95 • ISBN 978-1-60868-717-6
Book Release from New World Library
Write a Poem, Save Your Life:
A Guide for Teens, Teachers, and Writers of All Ages


''At thirteen years old, disenchanted with society and in search of a deeper truth, I leave home and school and raise myself, living in domes I build in the woods, old barns, and abandoned houses along the Potomac River.

I'm kicking around with a free-spirited gang of musicians, experimenting with drugs and sex, testing our edges, all of us desperately wanting to figure out who we are and what we believe in. I watch as my friends go down: overdose, suicide, mental hospitals. Struggling with life-draining depressions I've had since I was child, I often lose my faith. But each time I hit my lowest point, when I no longer care whether I live or die, the poetry comes. The first line is a gift, whispered in my ear; I don't know where it comes from, but I know it's my lifeline. I grab hold of the words, write them down, and then dive in."

And so begins Meredith Heller's Write a Poem, Save Your Life: A Guide for Teens, Teachers, and Writers of All Ages.

Heller is a poet, singer-songwriter, and educator with degrees in writing and education. She is a California Poet in the Schools and teaches workshops to students from grades 1 through 12 in public and private schools, at libraries, and at juvenile detention centers.

She goes on to share: "If I could get to the kids who were like me, bright and creative, who learn differently, and who don't fit in, if I could help them know their worth and their capabilities, discover their passion and their purpose before they give up on themselves and society, then everything I'd been through would be worth something. I dive into tough topics with questions that dig deep and ask the writer to find their own truths.

I believe and show how poetry writing is a medium through which we can untangle and name our feelings, accept and make peace with what is true for us, and create ourselves anew in ways that allow us to live our lives to the fullest."

Write a Poem, Save Your Life is filled with beautiful examples of prose from teens Heller has worked - with yes, teens who live with a device in front of their faces or answer questions with grunt or a well-chosen word. Maybe two. Here they have taken pen to paper (or perhaps used those devices!) and spilled open their hearts.
The book is also filled with Heller's writing prompts, tools, encouragement, and examples that help students navigate their way out of numbness and pain and back into life. She gently guides them in the art of using poetry to figure out who they are and what matters to them while addressing the deeper issues they face such as depression, addiction, health and body image issues, learning challenges, trauma, delinquency, gender and sexual identity issues, and home and family problems.

And it is an invitation. Heller says:
"Join me as we dig deep into the caverns of your memories, thoughts, feelings, and experiences. Dig up all the bright delicious juicy ones, the bubbling lava angry ones, the lonely soggy miserable ones, the broken self-hating demeaning ones, the dark monstrous secretive ones; dig in, because this is where your poetry lives. When you touch this place in your writing, you will feel it; it's like a combination of fear and salvation.

Writing is the medicine that cleans out the wound, heals the hurt, and helps us make something we're proud of, something that empowers us. A reason to live."

About the Author: Meredith Heller is a poet, singer-songwriter, and educator with degrees in writing and education. She studied in the graduate departments of Johns Hopkins University, Naropa University, and Goddard College. She is author of the poetry chapbook Songlines (Finishing Line Press, 2019) and River Spells (Finishing Line Press, 2021). A California Poet in the Schools, she teaches workshops for grades 1 to 12 in public and private schools, in the creative writing department at Marin School of the Arts, in Juvenile Hall, and nationally on Zoom for kids and adults. More information at www.MeredithHeller.com.

Write a Poem, Save Your Life by Meredith Heller
• 280 pages • $16.95 • ISBN 978-1-60868-748-0
Book Release from New World Library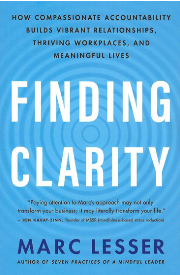 Being Better

Stoicism for a World Worth Living In
Being Better by Kai Whiting & Leonidas Konstantakos
• 168 pages • $16.95 • ISBN 978-1-60868-693-3
Book Release from New World Library