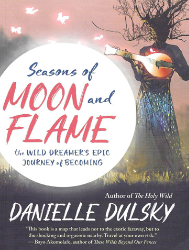 The Angel Experiment
A 21-Day Magical Adventure to Heal Your Life

While some people think of angels as being sweet, loving, heavenly beings who sit around singing and playing the harp, in The Angel Experiment: A 21-Day Magical Adventure to Heal Your Life, author Corin Grillo assures readers that angels are actually powerful allies who are always available to help them manifest the health, wealth, and life of their dreams.
"When you invite the divine to help you in your life daily, you are seizing an incredible opportunity to receive additional support, deep healing, and expedited manifestations of pure goodness," writes Grillo. "By hiring the angels to come to your aid, you are hiring the most powerful army known to humankind to whip your life into shape in beautiful, magical, and even miraculous ways."
The Angel Experiment is based on a popular 21-day course Grillo has been offering since 2015, with miraculous results. It outlines a nonreligious, yet highly spiritual, step-by-step method for working with the angels in just five to ten minutes a day for 21 days. The book's guided daily meditations and invocations offer readers a tangible experience of how angels can help them manifest the life they truly desire.
"I have no interest in trying to convince you that angels are real based on my word alone, writes Grillo. "I want you to find out for yourself, with your own eyes and ears, exactly just how real they are, like a scientist proving or disproving a hypothesis. Over these 21 days, your experience will matter more than anything, but it is imperative that you keep an open mind and keep solid records of your experiences along the way."
The Angel Experiment relates inspiring stories that Corin and her clients have experienced of physical and emotional healing, finances improving, and addictions vanishing. It also offers targeted techniques - including the specific angels to call upon- for various life challenges.
"I invite you to let go of everything you thought you knew about the world and about yourself, and make room for the possibility that everything in your life can be healed in miraculous ways through the help of the angels. From this point forward, anything is possible for you, miracles are real, and your angels are listening. Even the sky isn't the limit.".


About the Author: Corin Grillo is the author of The Angel Experiment and founder of the Angel Alchemy Academy. A trained psychotherapist, angel channel, healer, and teacher, Corin has helped thousands of people all over the world go from angel-curious to angel-powered. She lives in Northern California. Visit her online at http://www.CorinGrillo.com.
The Angel Experiment by Corin Grillo
• 184 pages • $15.95 • ISBN 978-1-60868-625-4
Book Release from New World Library
Book Reviews for December
Drop Your Cover and Reveal Your Smart, Sexy & Spiritual Sel

f




Author Lora Cheadle found herself trapped in a persona she had created of a powerful and successful practicing attorney. She realized that while her career was impressive, she did not feel the same sense of power she projected outside herself inside her own heart. In order to re-connect with her inner "spark," she had to literally peel away the layers she had fabricated, based on what the outside world expected of her. As she started stripping away her layers (both metaphorically and physically by performing burlesque!), she discovered a new way to be in the world, a way that energized and fulfilled her spirit as no fabricated "persona" could do, and she called that approach FLAUNT.

Women are all too often hobbled by external factors such as sexism, ageism, or racism, and also by internal factors like body shame or "mommy guilt."

In Act 1 of the book, we are taught how to "Recognize and Release" the labels, roles, and scripts that are always running and influencing us. In Act 2, we are introduced to the first three steps of FLAUNT! which include "Revealing and Reveling in" what makes our lives sparkle. And, at last, in Act 3, we take the final two steps and "re-choreograph" our lives to be better than we could have ever imagined.

All too often, women have been taught to hide their true selves with costumes, characters, and masks, creating a persona to show the world what pleases others and acts as the "good girl," doing what is expected. These layers may originally seem imperative, but all too often they begin to chafe and restrict, suppressing the true beautiful and unique spirit that every women has.

"I believe that women deserve to be seen," Cheadle writes. Not for who they are in relation to others, or what they can give. But for themselves. For who they are inside, at their most raw, authentic, vulnerable, and naked core. When women are not accepted for who they are, they cover their power, dim their light, hide their beauty, and reject uninhibited joy. They lose what I like to call their sparkle, which is everything inside that makes them uniquely, authentically, and spectacularly themselves.

About the Author: Lora Cheadle is the author of FLAUNT! After ten years of practicing corporate law in California and Colorado, she chose to change paths to become the radio host and Life Choreographer® she is today. She is a certified hypnotist, personal trainer, burlesque performer, and yoga instructor, as well as a popular writer for People House magazine and Elephant Journal. She offers "Find Your Sparkle" coaching programs, workshops, and destination retreats and teaches all over the world. Her home base is in Colorado. Find out more at LoraCheadle.com


FLAUNT! by Lora Cheadle
• 256 pages • $15.95 • ISBN 978-1- 60868-621-6

Book Release from New World Library