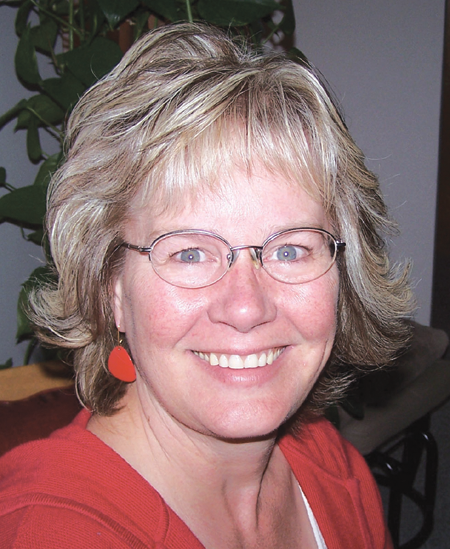 Ramblings from the publisher
The Universe Just Opened Up

A few months ago, I pushed myself to make a decision for my future. I wasn't sure what
I wanted but I finally decided what I didn't want and suddenly the Universe was
supporting me! What a wonderful and welcome feeling that was!!!

What I did know I wanted was to have a Healthy, Happy, Joyful, Thriving Life! And
what I didn't want was to live at Lake Tahoe any longer. Don't misunderstand...Tahoe
is beautiful, however the energy level of the people that actually live there year-round
and work there is just so low. I could not make any friends. I did not have connection
with other people that share my interests. In fact, I was becoming lifeless.
Once I knew I wasn't going to stay in Tahoe any longer I felt I had two obvious choices. One was that I could move back to Idaho - no real plan as to where I'd live or what kind of paycheck job I would get to pay for a place to live, but people I love and that love me are in Idaho....not to mention my HedraNews business. And I certainly need to grow the paper to be what it once was which is easier when I am actually in town to meet and greet with potential advertisers.
The other option was to go to Redding, CA to live with one of my daughters
and my granddaughter. Both my daughter and I have been struggling
financially, so we thought this might be a good semi-temporary resolution
to our struggle. Not to mention that granddaughter, Kenihya, pictured
here, will be starting High School next year and I want to have more time
with her before she starts thinking that "Gramma is just an old lady that
doesn't know what she's talking about." Ha! Ha! - I'm pretty sure she already
thinks that...after all she is 14.
At the time I made my decision I had two commitments.... I was going to pet
sit for my friend in Tahoe in 3 1/2 weeks and I had seven weeks until I was
to be in Redding for Kenihya's 8th grade graduation. However, I knew
that I couldn't stay put...I had to make change right then. I ended up going
to Idaho for 3 weeks ~ I didn't really get a lot accomplished but at the time
I was pretty sure I would be back in Idaho after the pet sitting gig and
before the graduation and at that time I could look for work and a place to live.
Then the Universe said...well here ~ let us help you with the other choice too. My daughter, Jada, called to say she wants to open a business in Redding and would love to have my help, if I was willing. This threw me into several, usually long, conversations with her every day for a couple weeks. We were so excited and jacked up about it all.
I worried that maybe I was getting off my track for myself, but in talking with a dear friend it was decided that once I had made the decision of what I didn't want the Universe opened up all sorts of things that were not in play before. I am flowing with the unknown flow. I am going here and there to where the divine is leading me. Oh! Universe -- Thank you so much!!
The most important thing is that I AM now living a Healthy, Happy, Joyful, Thriving Life! OMG ~ I am alive once again!! And it feels so, so wonderful!!!

I wish you a truly Great Day!
Debbie
Debbie Dalrymple
Publisher & Student of Life
HedraNews makes an impact on those who read it.
Will you be part of that impact?
If There Are NOT ENOUGH Advertisers
There Is NO HedraNews Paper
It's Up To You.